Get Acko General Insurance Empanelment
Top consultant for Acko General Insurance empanelment
Complete support from documentation to filing
Get Empanelment, Rate negotiations, Reimbursement & Claim support
Acko General Insurance Empanelment
What is Acko General Insurance Hospital Empanelment?
Acko General Insurance Hospital Empanelment refers to the process by which Acko General Insurance selects & approves certain hospitals to be a part of its network of empaneled hospitals. This means that these hospitals have been approved by the insurance company to provide medical services to its policyholders.
Hospital empanelment is an important aspect of health insurance as it determines the hospitals where policyholders can receive treatment & avail the benefits covered under their health insurance policy. Acko General Insurance empanels only those hospitals that meet its quality & service standards, ensuring that its policyholders receive the best possible medical care.
By having a network of empaneled hospitals, Acko General Insurance can provide its policyholders with more convenient & cost-effective medical services. Policyholders can receive treatment at any of the empaneled hospitals & the insurance company will directly settle the medical expenses incurred, subject to the terms & conditions of the policy.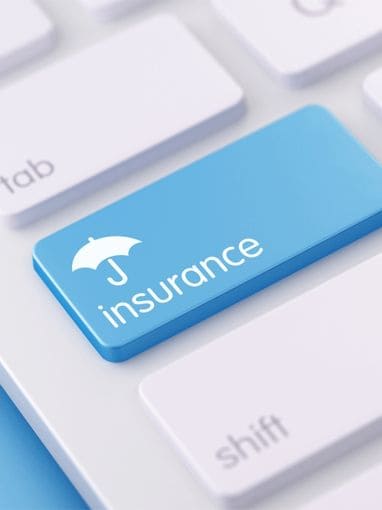 About Acko General Insurance
Acko General Insurance is an Indian digital insurance company founded in 2016. The company offers a range of insurance products, including motor insurance, health insurance, travel insurance, personal accident insurance, & home insurance. Acko leverages technology to simplify the insurance buying process & provide customers with a seamless & convenient experience.
Customers can purchase insurance policies from Acko General Insurance online, through its mobile app, or through its network of agents. The company also provides online services, such as policy issuance, renewal, & claims processing, allowing policyholders to manage their insurance policies at their own convenience.
Acko General Insurance is committed to provide their customers with innovative insurance solutions that caters to their needs & budget. The company aims to use technology & data to personalize its insurance offerings & provide customers with a better insurance experience.
How to get Empanelled with Acko General Insurance?
It is possible for you to apply for Acko General Insurance by yourself or with our help. We are one of the top consultants for Acko General Insurance. Here are the steps for empanelment with Acko General Insurance:
Fill application form available at Acko General Insurance website
Upload the required empanelment documents 
Respond to the clarification emails from Acko General Insurance
Get the hospital inspection done (if mandated)
Get final confirmation from Acko General Insurance
Taking care of the above steps can be quite time-consuming for some doctors, hospitals, and clinics. That's where we can help. Simply sign up with us, and we'll handle everything for you.
Benefits of getting Empanelled with Acko General Insurance
Getting empanelled with Acko General Insurance can offer several benefits to hospitals, including:
Increased patient inflow: Attract more patients who are covered under the company's health insurance policies
Direct settlement of claims

: Settles the medical expenses incurred by its policyholders directly with the empaneled hospitals, reducing the burden of billing & follow-up for the hospitals.

Improved credibility: Empanelment with a reputed insurance company like Acko General Insurance can enhance the credibility of the hospital & its services.
Access to training & support: Provides its empaneled hospitals with training & support to help them improve the quality of their services & meet the company's standards.
Marketing support: Promote its empaneled hospitals through its marketing & communication channels, increasing their visibility & attracting more patients.
Top Acko General Insurance Consultant
One of the top agents/consultants for empanelment. Our team includes doctors, healthcare professionals, and certified quality consultants.
Want to immediately start serving Acko General Insurance patients?
Mantra Consulting helps you empanel with Acko General Insurance. However, empanelment may take time and are contingent on approval form the TPA/ Insurance.  Therefore, we also offer you an option to serve Acko General Insurance patients without empanelment through our Reimbursement scheme:
You share patient details with us
Our expert team checks patients documents and the chances for approval 
You perform surgery of the patient
Mantra pays you the surgery amount within 7 days
Mantra followups with Insurance company and patients for the reimbursement
Mantra bears the risk and hospital gets the payment!