Get Ayushman Bharat Pmjay Accreditation
Top consultant for Ayushman Bharat Pmjay accreditation
Complete support from documentation to filing
Get Accreditation, Empanelment, Rate negotiations, Reimbursement & Claim support
What is Ayushman Bharat Pmjay Hospital Accreditation?
Ayushman Bharat PMJAY Hospital Accreditation is a voluntary accreditation process for healthcare facilities under the Ayushman Bharat Pradhan Mantri Jan Arogya Yojana (AB-PMJAY) scheme. The accreditation is designed to ensure that healthcare facilities empaneled under the scheme meet specific quality standards & provide high-quality healthcare services to beneficiaries.
The accreditation process is managed by the National Health Authority (NHA) & is based on the National Quality Assurance Standards (NQAS) for Hospitals. The NQAS covers several domains, including patient safety, clinical outcomes, infection control, infrastructure, & human resource management. The accreditation process involves an onsite assessment by trained assessors who evaluate the healthcare facility's compliance with the NQAS standards.
The AB-PMJAY Hospital Accreditation is a step towards achieving the goal of universal health coverage in India, as it aims to ensure that beneficiaries under the scheme receive high-quality healthcare services that are safe, effective, & affordable.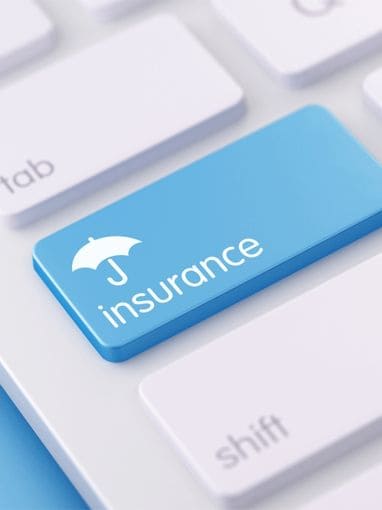 About Ayushman Bharat Pmjay
Ayushman Bharat Pradhan Mantri Jan Arogya Yojana (AB-PMJAY) is a health insurance scheme launched by the Government of India in September 2018. The scheme aims to provide financial protection & healthcare to economically vulnerable families in India, by offering free & cashless medical treatment up to INR 5 lakhs per family per year for secondary & tertiary hospital care.
Under the AB-PMJAY scheme, beneficiaries can avail of healthcare services at empaneled public & private hospitals across India. The scheme covers a range of medical services, including surgical treatments, medical procedures, diagnostics, & hospitalization expenses. The scheme is targeted towards economically vulnerable families, such as those living below the poverty line, those from rural areas, & those belonging to socially disadvantaged groups.
How to get Accredited with Ayushman Bharat Pmjay?
It is possible for you to apply for Ayushman Bharat Pmjay by yourself or with our help. We are one of the top consultants for Ayushman Bharat Pmjay. Here are the steps for empanelment with Ayushman Bharat Pmjay:
Fill application form available at Ayushman Bharat Pmjay website
Upload the required empanelment documents 
Respond to the clarification emails from Ayushman Bharat Pmjay
Get the hospital inspection done (if mandated)
Get final confirmation from Ayushman Bharat Pmjay
Taking care of the above steps can be quite time-consuming for some doctors, hospitals, and clinics. That's where we can help. Simply sign up with us, and we'll handle everything for you.
Benefits of getting Accredited with Ayushman Bharat Pmjay
There are several advantages of getting accredited with Ayushman Bharat PMJAY, some of which include:
Improved patient safety: Ensures that healthcare facilities follow specific safety protocols to ensure the safety of patients & staff, reducing the risk of adverse events.
Enhanced quality of care: Requires healthcare facilities to meet specific quality standards, leading to the delivery of high-quality, evidence-based care.
Increased patient satisfaction: Provides patients with assurance that the healthcare facility they choose to visit has met specific quality standards, leading to increased patient satisfaction.
Competitive advantage: Provide healthcare facilities with a competitive advantage by differentiating them from their competitors & building trust with patients & other stakeholders.
Financial benefits: Healthcare facilities that are accredited may be eligible for financial incentives under the Ayushman Bharat PMJAY scheme.
Improved reputation: Recognized symbol of quality & can help healthcare facilities build a positive reputation in the healthcare community.
Top Ayushman Bharat Pmjay Consultant
One of the top agents/consultants for empanelment. Our team includes doctors, healthcare professionals, and certified quality consultants.
Want to immediately start serving Ayushman Bharat Pmjay patients?
Mantra Consulting helps you empanel with Ayushman Bharat Pmjay. However, empanelment may take time and are contingent on approval form the TPA/ Insurance. Therefore, we also offer you an option to serve Ayushman Bharat Pmjay patients without empanelment through our Reimbursement scheme:
You share patient details with us
Our expert team checks patients documents and the chances for approval
You perform surgery of the patient
Mantra pays you the surgery amount within 7 days
Mantra followups with Insurance company and patients for the reimbursement
Mantra bears the risk and hospital gets the payment!