Get Md India TPA Empanelment
Complete support from documentation to filing

Get Empanelment, Rate negotiations, Reimbursement & Claim support
What is Md India TPA Hospital Empanelment?
MD India TPA Hospital Empanelment is the process by which the health insurance third-party administrator (TPA), MD India TPA, selects & approves hospitals to be part of its healthcare provider network. The empanelment process involves evaluating hospitals based on various parameters, such as infrastructure, medical equipment, the qualifications of healthcare professionals, the quality of healthcare services provided, & the hospital's track record. Once a hospital is empanelled, policyholders covered under MD India TPA's network can avail healthcare services at the empanelled hospital, & the TPA will settle any claims arising from those services. Hospital empanelment is essential for health insurance TPAs to ensure that their policyholders receive quality healthcare services at a reasonable cost. For hospitals, empanelment with MD India TPA provides an opportunity to increase their patient base, streamline payment processes, & enhance their reputation in the healthcare industry.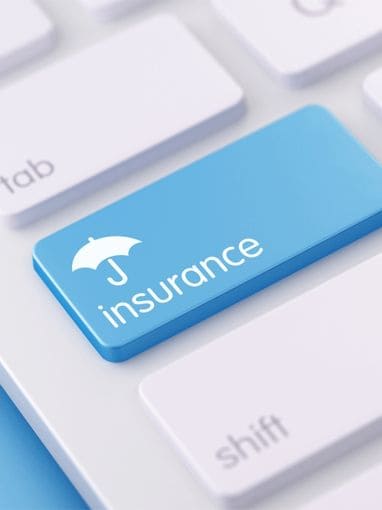 MD India TPA (Third-Party Administrator) is a leading health insurance service provider in India. The company was established in 2000 & is headquartered at Pune. MD India TPA provides a wide range of services to policyholders, including cashless hospitalization, claim processing, & policy administrations. The company has a wide network of healthcare providers across India, which qualifies it to provide high-quality healthcare services to policyholders. MD India TPA is known for their advanced technology platform & innovative solutions that helps them provide efficient & seamless services to their policyholders. The company offers strong commitment to customer satisfaction & is accredited by the National Accreditation Board for Hospitals & Healthcare Providers (NABH) for its services. MD India TPA is a subsidiary of the New India Assurance Company Limited, which is one among the leading insurance providers in India.
How to get Empanelled with Md India TPA?
It is possible for you to apply for Md India TPA by yourself or with our help. Our consultants can help you get empanelled for Md India TPA. Here are the steps for empanelment with Md India TPA:
Fill application form available at Md India TPA website
Upload the required empanelment documents 
Respond to the clarification emails from Md India TPA
Get the hospital inspection done (if mandated)
Get final confirmation from Md India TPA
Taking care of the above steps can be quite time-consuming for some doctors, hospitals, and clinics. That's where we can help. Simply sign up with us, and we'll handle everything for you.
Benefits of getting Empanelled with Md India TPA
Getting empanelled with MD India TPA can provide several benefits for a hospital. Some of these benefits are:
Increased Patient Base: Help a hospital to reach out to a wider patient base, as policyholders of the TPA's network can avail healthcare services from the empanelled hospital.
Streamlined Payments: MD India TPA will settle any claims arising from healthcare services provided by the empanelled hospital, which can streamline the payment process for the hospital & reduce administrative burden.
Marketing Advantage: Being empanelled with a reputed TPA like MD India can give a hospital a marketing advantage, as it can enhance the hospital's reputation & credibility in the healthcare industry.
Improved Operational Efficiency: Hospitals can leverage the TPA's network & technology to improve their operational efficiency, such as reducing wait times & improving patient experience.
Continuous Support: Continuous support to its empanelled hospitals, such as regular audits, training programs, & other assistance to help hospitals maintain their standards of healthcare delivery.
Access to a Wide Range of Services: Hospitals can offer a wide range of services to patients, such as cashless hospitalization, pre-authorization, & claim processing services, which can enhance patient experience & satisfaction.
One of the top agents/consultants for empanelment. Our team includes doctors, healthcare professionals, and certified quality consultants.
Want to immediately start serving Md India TPA patients?
Mantra Consulting helps you empanel with Md India TPA. However, empanelment may take time and are contingent on approval form the TPA/ Insurance.  Therefore, we also offer you an option to serve Md India TPA patients without empanelment through our Reimbursement scheme:
You share patient details with us
Our expert team checks patients documents and the chances for approval 
You perform surgery of the patient
Mantra pays you the surgery amount within 7 days
Mantra followups with Insurance company and patients for the reimbursement
Mantra bears the risk and hospital gets the payment!