Get Oriental Insurance Empanelment
Top consultant for Oriental Insurance empanelment
Complete support from documentation to filing
Get Empanelment, Rate negotiations, Reimbursement & Claim support
Oriental Insurance Empanelment
What is Oriental Insurance Hospital Empanelment?
Oriental Insurance Hospital Empanelment refers to the process of enrolling and selecting hospitals to be a part of the network of healthcare providers that Oriental Insurance Company works with. This network is known as a "hospital panel" or "empaneled hospitals."
The main purpose behind empaneling of hospitals under Oriental Insurance is to provide policyholders with access to quality healthcare services and to simplify the claims process. When a policyholder visits an empaneled hospital, they can receive medical treatment without having to pay the full cost upfront. Instead, the hospital will bill Oriental Insurance directly, and the policyholder will only be responsible for paying any deductibles, copayments, or other out-of-pocket expenses as specified in their insurance policy.
A hospital must meet certain criteria set by Oriental Insurance to get empaneled, such as having a certain level of medical facilities, equipment, and staffing, as well as a good reputation for quality care. Hospitals are periodically reviewed to ensure that they continue to meet the required standards.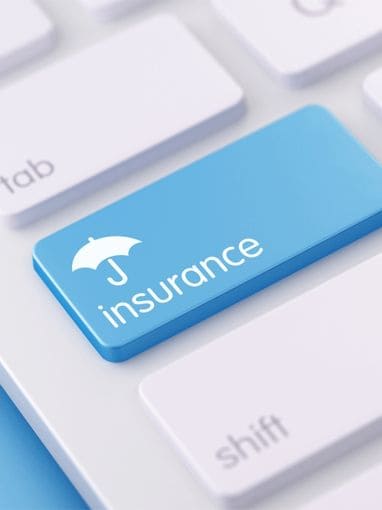 Oriental Insurance Limited is a government owned general insurance company that was incorporated in 1974 with its headquarter in New Delhi. It is counted as one among the four public sector general insurance companies in India. Its engaged in providing a wide range of insurance products, including health, motor, fire, personal accident, travel, and others.
With over 1,000 offices and more than 20,000 employees, the company has a pan-India presence. It has a significant market share in the Indian insurance industry and is known for its customer-friendly services and strong financial performance. With its branches in Dubai, Kuwait, and Nepal, Oriental Insurance has an expanded its presence internationally,. The company has been awarded several accolades for its customer service, innovation, and contributions to the insurance industry in India.
In recent years, the company has been working towards modernizing its operations and leveraging technology to provide better services to its customers. It has also been focused on expanding its product portfolio and improving its distribution channels.
How to get Empanelled with Oriental Insurance?
It is possible for you to apply for Oriental Insurance by yourself or with our help. We are one of the top consultants for Oriental Insurance. Here are the steps for empanelment with Oriental Insurance:
Fill application form available at Oriental Insurance website
Upload the required empanelment documents 
Respond to the clarification emails from Oriental Insurance
Get the hospital inspection done (if mandated)
Get final confirmation from Oriental Insurance
Taking care of the above steps can be quite time-consuming for some doctors, hospitals, and clinics. That's where we can help. Simply sign up with us, and we'll handle everything for you.
Benefits of getting Empanelled with Oriental Insurance
The benefits of Oriental Insurance Hospital Empanelment are many, some of which include:
Access to quality healthcare:

The empaneled hospitals are selected carefully and must meet certain standards, ensuring that policyholders receive high-quality medical care.

Simplified claims process: When a policyholder visit an empaneled hospital, the hospital will bill Oriental Insurance directly, simplifying the claims process and reducing the administrative burden on the policyholder.
Reduced out-of-pocket expenses: Policyholders who receive treatment at an empaneled hospital are only responsible for paying any deductibles, copayments, or other out-of-pocket expenses as specified in their insurance policy. This can help to reduce the overall cost of medical treatment.
Convenient network of providers: With a large network of empaneled hospitals, policyholders are likely to have access to a healthcare provider in their area, making it easier to receive medical treatment wherever and whenever they need it.
Quality improvement: By working closely with empaneled hospitals, Oriental Insurance can monitor and improve the quality of medical care provided, ensuring that policyholders receive the best possible care.
Overall, the empanelment of hospitals provides policyholders with access to quality healthcare, simplifies claims processes, and helps reduce the overall cost of treatment.
Top Oriental Insurance Consultant
One of the top agents/consultants for empanelment. Our team includes doctors, healthcare professionals, and certified quality consultants.
Want to immediately start serving Oriental Insurance patients?
Mantra Consulting helps you empanel with Oriental Insurance. However, empanelment may take time and are contingent on approval form the TPA/ Insurance.  Therefore, we also offer you an option to serve Oriental Insurance patients without empanelment through our Reimbursement scheme:
You share patient details with us
Our expert team checks patients documents and the chances for approval 
You perform surgery of the patient
Mantra pays you the surgery amount within 7 days
Mantra followups with Insurance company and patients for the reimbursement
Mantra bears the risk and hospital gets the payment!