Expert Hospital Setup Services for Streamlined Medical Facility Establishment
Design Your Dream Hospital with Our Professional Setup Services.
From Planning to Completion – We Help You Set Up a Cutting-Edge Medical Facility.
Maximize Patient Care with Efficient and Cost-Effective Hospital Setup Services Tailored to Your Needs.
Hospital Setup Assistance
Introduction to Hospital Setup Services
Setting up a hospital is a complex process that involves careful planning & execution. Hospitals require a wide range of services, from designing & building the physical infrastructure to procuring medical equipment & hiring staff. To ensure that a hospital is set up efficiently & effectively, many hospitals turn to hospital setup services.
We offer a range of services to help hospitals set up & run smoothly. From hospital planning and design, equipment procurement, IT solutions, staff recruitment and training, regulatory compliance, to project management. By providing a comprehensive range of services, we help hospitals save time & money while ensuring that they are set up to provide high-quality care to their patients.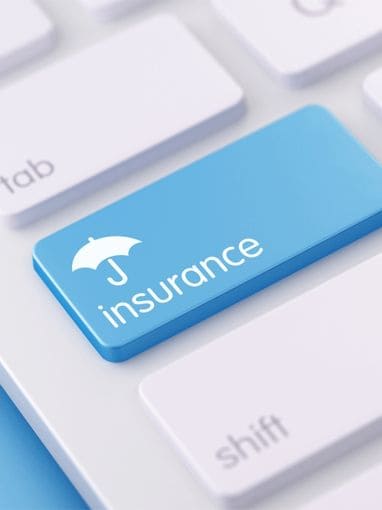 Hospital Planning & Design
Expert guidance to hospitals for setting up their physical space. This includes site selection, architectural design, & space planning to ensure functional, efficient, and conducive patient care. Our goal is to create a safe, comfortable, & welcoming environment for patients & staff.
Offering the necessary medical equipment & supplies to provide high-quality care to patients. Includes everything from basic supplies to the latest medical technology. The process involves researching, identifying, evaluating, & purchasing the equipment & supplies.
Offering hospitals with the necessary technology & support to manage patient records, communicate with staff, & provide care. Includes everything from basic IT infrastructure to advanced solutions, such as electronic medical records & telemedicine.
Staff Recruitment & Training
Assisting hospitals with identifying & recruiting qualified staff & providing them with the training they need to provide high-quality care to the patients. Includes everything from physician recruitment to training programs for nurses & support staff.
Involves assisting hospitals with meeting the necessary legal & regulatory needs to operate. Includes everything from obtaining the necessary permits & licenses to developing policies & procedures that comply with local, state, and federal regulations.
Involves overseeing the planning, design, & implementation of the hospital project. Managing resources, timelines, & budgets to ensure the project is completed on time & within budget. Ensure that the hospital project is executed efficiently & effectively, with minimal disruption to patient care.
How to get started with Hospital Setup?
The process of establishing a hospital with the help of a hospital setup service offering company typically involves the following steps:
Start with submitting a needs assessment to identify the specific requirements for your hospital.

Then we'll help you identify a suitable location for the hospital and start the process of 

necessary permits & licenses to operate the hospital.

Now a comprehensive business plan is developed which includes c

reating a hospital design that meets the needs of patients & staff.

The required medical equipment & supplies are procured followed by r

ecruitment of qualified staff to provide high-quality care.

Then the implementation of IT solutions is done to support patient care and staff communication.

All regulatory compliance are ensured to operate the hospital legally.

Project management is implemented to ensure the process is completed on time and within budget. The goal is to establish a high-quality hospital that meets the needs of the community, provides excellent patient care, and operates effectively and efficiently over the long term.
We offer a range of benefits & advantages that makes it a wise choice for any hospital looking to enhance its infrastructure, efficiency, & patient care. Here are some key reasons why your hospital should choose our hospital setup service:
Our team of highly skilled & experienced professionals have been providing hospital setup services for many years. We have a deep understanding of the healthcare industry, including regulatory requirements & best practices, and we know how to design & implement hospital systems that work effectively.
We understand that every hospital has unique needs, hence we work closely with our clients to develop customized solutions that meet their specific requirements. We take the time to understand your goals, challenges, & constraints, and we design solutions that address these factors while optimizing efficiency & patient care.
We cover every aspect of hospital infrastructure, from equipment selection & installation to IT system integration, staff training, & patient flow management. We offer end-to-end solutions that ensure seamless coordination & integration across all departments.
We understand the financial pressures that hospitals face, & we work closely to ensure that our services are cost-effective & provide a good return on investment. We leverage our industry experience & expertise to find the most cost-efficient solutions without compromising on quality or patient care.
We understand that time is of the essence when it comes to hospital setup, & we work to minimize downtime & disruptions during the installation process. We use advanced project management techniques to ensure that projects are completed on time and within budget.
We have a rigorous quality assurance process in place to ensure that all systems & equipment meet industry standards & regulations. We conduct regular audits & inspections to ensure that everything is working optimally, & we offer ongoing support to ensure that the hospital's systems continue to perform at their best.
Top Hospital Setup Consultant
One of the top agents/consultants for hospital setup service. Our team includes doctors, healthcare professionals, and certified quality consultants.
More than 1,000 5-star reviews
"Our hospital was struggling with outdated equipment and infrastructure, which was impacting patient care and staff morale. We turned to this hospital setup service, and they delivered exceptional results. Their team took the time to understand our unique needs, and they designed a customized solution that exceeded our expectations. Our hospital now has state-of-the-art equipment and infrastructure that has improved patient care and staff satisfaction. We highly recommend this service."
– EyeMantra Hospital