Get Liberty General Insurance Company Empanelment
Top consultant for Liberty General Insurance Company empanelment
Complete support from documentation to filing
Get Empanelment, Rate negotiations, Reimbursement & Claim support
Liberty General Insurance Company Empanelment
What is Liberty General Insurance Company Hospital Empanelment?
Liberty General Insurance Company Hospital Empanelment refers to the process through which hospitals can become affiliated with Liberty General Insurance. This program allows hospitals to offer Liberty General Insurance products & services to their patients & become a part of the company's network of empanelled hospitals.
By empanelling with Liberty General Insurance, hospitals benefit from increased patient reach, improved cash flow, reduced administrative burden, better patient satisfaction, increased brand awareness, & commission-based earning potential.
In order to become empanelled, hospitals typically need to meet certain criteria & comply with certain guidelines set by the company. The exact requirements for empanelment vary depending upon the specific agreement between the hospital & Liberty General Insurance.
Once empanelled, hospitals take advantage of the many benefits offered by Liberty General Insurance, including access to a range of insurance products, streamlined processes, training & support, & improved brand recognition.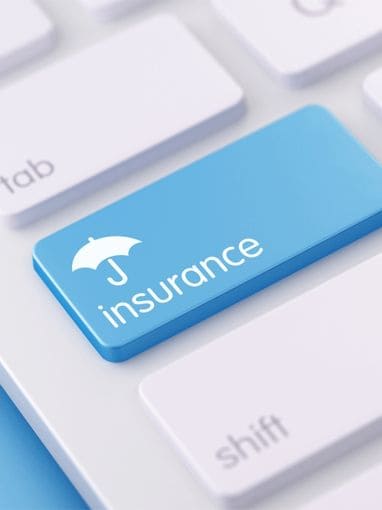 About Liberty General Insurance Company
Liberty General Insurance Company is an Indian non-life insurance company that was founded in 2013. It is headquartered in Mumbai, India. The company provides a wide range of insurance products & services, including motor insurance, health insurance, travel insurance, home insurance, & personal accident insurance.
Liberty General's main aim is to provide innovative & customer-centric insurance solutions to meet the needs of individuals & businesses. The company has strong network branches & agents across India, allowing them to provide insurance services to a wider customer base.
Liberty General Insurance is committed to provide high-quality customer service & ensure fair & timely settled insurance claims. The company has received recognition for its efforts in this area, including awards for customer service excellence & claims settlement practices.
How to get Empanelled with Liberty General Insurance Company?
It is possible for you to apply for Liberty General Insurance Company by yourself or with our help. We are one of the top consultants for Liberty General Insurance Company. Here are the steps for empanelment with Liberty General Insurance Company:
Fill application form available at Liberty General Insurance website
Upload the required empanelment documents 
Respond to the clarification emails from Liberty General Insurance
Get the hospital inspection done (if mandated)
Get final confirmation from Liberty General Insurance
Taking care of the above steps can be quite time-consuming for some doctors, hospitals, and clinics. That's where we can help. Simply sign up with us, and we'll handle everything for you.
Benefits of getting Empanelled with Liberty General Insurance Company
Getting your hospital empanelled with Liberty General Insurance could offer a number of benefits, some of which include:
Increased Patient Reach: Can offer an increased patient reach by making your hospital a part of their network, making it easier for policyholders to access your services.
Improved Cash Flow: Receive timely payments for the treatment & services that you provide to insured patients, which can help improve your hospital's cash flow.
Reduced Administrative Burden: Liberty General Insurance can handle the insurance claims process for their policyholders, reducing the administrative burden on your hospital & allowing you to focus on providing high-quality care.
Better Patient Satisfaction: Offer your patients more insurance options & improved financial protection, which leads to better patient satisfaction.
Increased Brand Awareness: Help increase your hospital's brand image & reputation in the market, attracting more patients to your services.
Commission-based Earning Potential: Receive commissions for the treatment & services provided to policyholders, providing hospitals with an additional income.
Top Liberty General Insurance Company Consultant
One of the top agents/consultants for empanelment. Our team includes doctors, healthcare professionals, and certified quality consultants.
Want to immediately start serving Liberty General Insurance Company patients?
Mantra Consulting helps you empanel with Liberty General Insurance Company. However, empanelment may take time and are contingent on approval form the TPA/ Insurance.  Therefore, we also offer you an option to serve Liberty General Insurance patients without empanelment through our Reimbursement scheme:
You share patient details with us
Our expert team checks patients documents and the chances for approval 
You perform surgery of the patient
Mantra pays you the surgery amount within 7 days
Mantra followups with Insurance company and patients for the reimbursement
Mantra bears the risk and hospital gets the payment!