Get Bharti Assist Global Empanelment
Top consultant for Bharti Assist Global empanelment
Complete support from documentation to filing
Get Empanelment, Rate negotiations, Reimbursement & Claim support
Bharti Assist Global Empanelment
What is Bharti Assist Global Hospital Empanelment?
The Bharti Assist Global Hospital Empanelment (NIHE) is a voluntary process through which hospitals can become empanelled with one or more national health insurance schemes in India. Since its release in 2013, over 1,000 hospitals have been empanelled across the country. Quality of care, financial viabilityn transparency, are some of the standards that the NIHE ensures. 
To start with the empanelment process, the interested hospitals are required to submit an application to the Scheme Administrator. Then an evaluation of the hospital's facilities and services is carried out by the Scheme Administrator. If the hospital is found to be eligible, it will be included in the list of hospitals that are authorised to provide treatment to patients under the scheme. One of the advantages of getting emapnelled with NIHE is that the patients are assured with quality care at a reasonable price.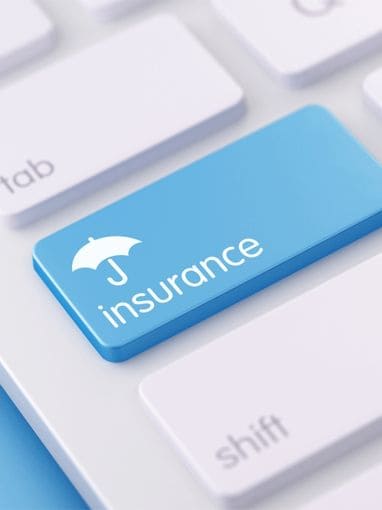 About Bharti Assist Global
Bharti AXA General Insurance is an insurance company in India that offer a wide range of insurance products and services, including health insurance. Bharti AXA General Insurance is a joint venture between Bharti Enterprises, one of India's leading business groups, and AXA, a global insurance company.
Bharti AXA General Insurance provides a range of health insurance products, including individual health insurance, family floater plans, critical illness insurance, personal accident insurance, and top-up plans, among others. These policies are designed to provide financial protection to policyholders in case of unexpected medical expenses and help cover the costs of hospitalization, surgery, and other medical treatments.
They have a wide network of hospitals and healthcare providers, which enables policyholders to avail cashless treatment and hassle-free claim settlement. Bharti AXA General Insurance offers a range of value-added services, such as telemedicine, second opinion services, and home health services, to enhance the overall health and well-being of policyholders.
Bharti AXA General Insurance is committed to providing high-quality, affordable insurance solutions and ensuring that their customers have access to best medical care when they need it the most. The company is known for its responsive customer service and a strong focus on delivering exceptional customer experiences.
How to get Empanelled with Bharti Assist Global?
It is possible for you to apply for Bharti Assist Global by yourself or with our help. We are one of the top consultants for Bharti Assist Global. Here are the steps for empanelment with Bharti Assist Global:
Fill application form available at Bharti Assist Global website
Upload the required empanelment documents 
Respond to the clarification emails from Bharti Assist Global
Get the hospital inspection done (if mandated)
Get final confirmation from Bharti Assist Global
Taking care of the above steps can be quite time-consuming for some doctors, hospitals, and clinics. That's where we can help. Simply sign up with us, and we'll handle everything for you.
Benefits of getting Empanelled with Bharti Assist Global
There are several benefits to getting empanelled with Bharti AXA General Insurance:
Increased patient volume: By becoming part of Bharti AXA General Insurance's network of healthcare providers, a hospital or medical facility can expect to see an increase in patient volume as policyholders covered under Bharti AXA policies prefer to receive medical treatment at empanelled hospitals.
Streamlined claim settlement: As an empanelled hospital, the facility can expect a smooth and efficient claim settlement process with Bharti AXA General Insurance, as the insurance company directly settles the medical expenses with the hospital.
Cashless treatment: Policyholders covered under Bharti AXA policies can avail of cashless treatment at empanelled hospitals, eliminating the need for them to pay for medical treatment upfront and reducing their financial burden.
Enhanced reputation: Being empanelled with Bharti AXA General Insurance can enhance the reputation of a hospital or medical facility, as it demonstrates a commitment to quality of care and meeting the standards set by the insurance company.
Access to training and support: Empanelled hospitals can access training and support from Bharti AXA General Insurance on various aspects of health insurance and claims management, helping them to improve their processes and offerings.
Top Bharti Assist Global Consultant
One of the top agents/consultants for empanelment. Our team includes doctors, healthcare professionals, and certified quality consultants.
Want to immediately start serving Bharti Assist Global patients?
Mantra Consulting helps you empanel with Bharti Assist Global. However, empanelment may take time and are contingent on approval form the TPA/ Insurance.  Therefore, we also offer you an option to serve Bharti Assist Global patients without empanelment through our Reimbursement scheme:
You share patient details with us
Our expert team checks patients documents and the chances for approval 
You perform surgery of the patient
Mantra pays you the surgery amount within 7 days
Mantra followups with Insurance company and patients for the reimbursement
Mantra bears the risk and hospital gets the payment!