Top consultant for BSES empanelment
Complete support from documentation to filing
Get Empanelment, Rate negotiations, Reimbursement & Claim support
What is BSES Hospital Empanelment?
BSES Hospital Empanelment is a process by which hospitals are recognized & approved by the Bombay Suburban Electric Supply (BSES) for the purpose of providing medical treatment & services to its employees & their dependents. The empanelment process involves an evaluation of the hospital's infrastructure, medical equipment, quality of healthcare services, & the qualifications & experience of its healthcare professionals. Once the hospital meets the necessary criteria & is empanelled, it can provide medical treatment & services to BSES employees & their dependents.
The empanelment process is designed to ensure that BSES employees have access to quality medical care at affordable rates & helps to regulate the cost of medical treatment. It also provides a mechanism for monitoring the quality of healthcare services provided by empanelled hospitals.
BSES empanelled hospitals provide a range of medical services, including consultation, diagnostics, hospitalization, & surgeries, & are required to maintain certain standards of healthcare to retain their empanelment status. The empanelment process is an important initiative undertaken by BSES to provide quality healthcare services to its employees & their dependents.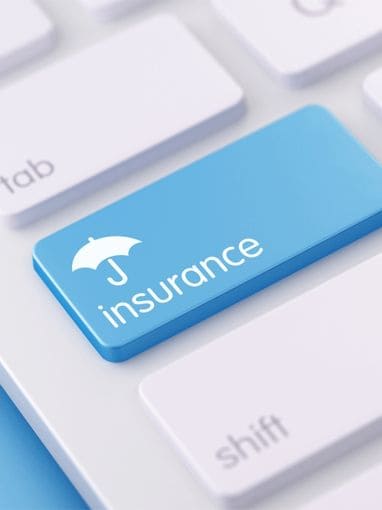 BSES stands for Bombay Suburban Electric Supply, which is a private sector power distribution company that serves the northern & western parts of the National Capital Territory of Delhi, India. BSES is a joint venture between the Reliance Infrastructure Limited & the Government of Delhi, with a customer base of over 4.5 million across its two subsidiaries – BSES Rajdhani Power Limited & BSES Yamuna Power Limited.
BSES is responsible for the distribution of electricity to residential, commercial, & industrial consumers in its service area. The company operates & maintains the power distribution network, which includes high voltage transmission lines, sub-stations, distribution transformers, & low voltage lines. It also provides billing & collection services, as well as customer care & grievance redressal mechanisms. Some of the key functions & responsibilities of BSES include:
Ensuring the availability of reliable & quality power supply to its customers.
Maintenance & upgradation of the distribution infrastructure, including transformers, cables, & sub-stations.
Managing & reducing technical & commercial losses in the distribution network.
Implementation of energy conservation & demand side management programs.
Providing efficient & prompt customer services, including bill payments, metering services, & complaints handling.
Ensuring compliance with regulatory norms & standards for power distribution.
BSES plays a crucial role in the power distribution sector in Delhi & is committed to providing reliable & efficient power supply to its customers. The company is guided by the principles of sustainability & is committed to promoting energy conservation & renewable energy sources in its operations.
How to get Empanelled with BSES?
It is possible for you to apply for BSES by yourself or with our help. We are one of the top consultants for BSES. Here are the steps for empanelment with BSES:
Fill application form available at BSES website
Upload the required empanelment documents 
Respond to the clarification emails from BSES
Get the hospital inspection done (if mandated)
Get final confirmation from BSES
Taking care of the above steps can be quite time-consuming for some doctors, hospitals, and clinics. That's where we can help. Simply sign up with us, and we'll handle everything for you.
Benefits of getting Empanelled with BSES
Getting empanelled with BSES can provide several benefits to hospitals, including:
Access to a large customer base

: BSES has a large employee base, & getting empanelled with BSES can provide hospitals with access to a large customer base. This can help hospitals attract more patients & generate more revenue.

Increased visibility: Empanelment with BSES can increase a hospital's visibility & reputation in the community, which can help attract new patients & build brand recognition.
Guaranteed payment: BSES empanelled hospitals are assured of prompt & timely payments for the services provided to BSES employees & their dependents. This can help hospitals manage their cash flow & reduce financial risks.
Standardized pricing: BSES has a standardized pricing system for empanelled hospitals, which helps regulate the cost of medical treatment & ensures that patients are charged reasonable rates for healthcare services.
Quality standards: Hospitals that are empanelled with BSES are required to maintain certain quality standards for healthcare services. This can help hospitals improve the quality of their services & ensure that patients receive high-quality medical care.
One of the top agents/consultants for empanelment. Our team includes doctors, healthcare professionals, and certified quality consultants.
Want to immediately start serving BSES patients?
Mantra Consulting helps you empanel with BSES. However, empanelment may take time and are contingent on approval form the TPA/ Insurance.  Therefore, we also offer you an option to serve BSES patients without empanelment through our Reimbursement scheme:
You share patient details with us
Our expert team checks patients documents and the chances for approval 
You perform surgery of the patient
Mantra pays you the surgery amount within 7 days
Mantra followups with Insurance company and patients for the reimbursement
Mantra bears the risk and hospital gets the payment!